Diversity.
Equality.
Inclusion.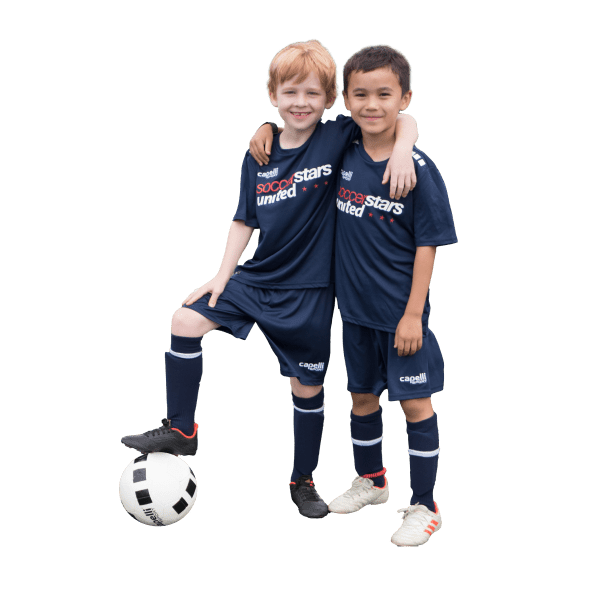 Our mission at Soccer Stars is to provide positive youth development. This responsibility and the role we play is paramount to our foundation and extends well beyond soccer instruction. Socialization, creative thinking, and inclusivity are just a few of the pillars that have helped shape our curriculum.
There is no place for discrimination or intolerance of any kind. Soccer has no boundaries, and we take pride in our diverse coaching staff of all colors and cultures, positively affecting the social understanding of our youth. We are taking the position as educators and coaches to teach and emphasize equality and inclusion as a mandatory part of our curriculum.
We are committed to addressing racial injustice and inequality through sustained action, to work towards a better tomorrow. Change starts at the beginning. By doing our part in using soccer as a vehicle to teach children that we are all one TEAM and to embrace individuality and diversity, we can make a difference.
The Soccer Stars Advocacy Group
We have launched a committee of coaches and staff that is dedicated to coaches of color within Soccer Stars. Their goal will be to promote awareness, identify, educate, develop, and support black coaches and players in the Soccer Stars community through sport.
We are updating our Curriculum
Moving forward Soccer Stars will be updating our curriculum so that it focuses more on teaching character development and equality in every class. Our responsibility as educators is to shape, change behavior, and create better citizens.
Recognizing Juneteenth as a company-wide holiday.
Soccer Stars recognizes Juneteenth for it's historical and national importance and what it represents. June 19th will be observed as an annual paid holiday for our staff to encourage them to celebrate, educate, learn, reflect, and strive for meaningful change.
To start conversations about these important topics with kids, our Advocacy Group has been sharing a few helpful resources for coach-mentors, parents, and others about how to talk about race and racial bias with their young people.